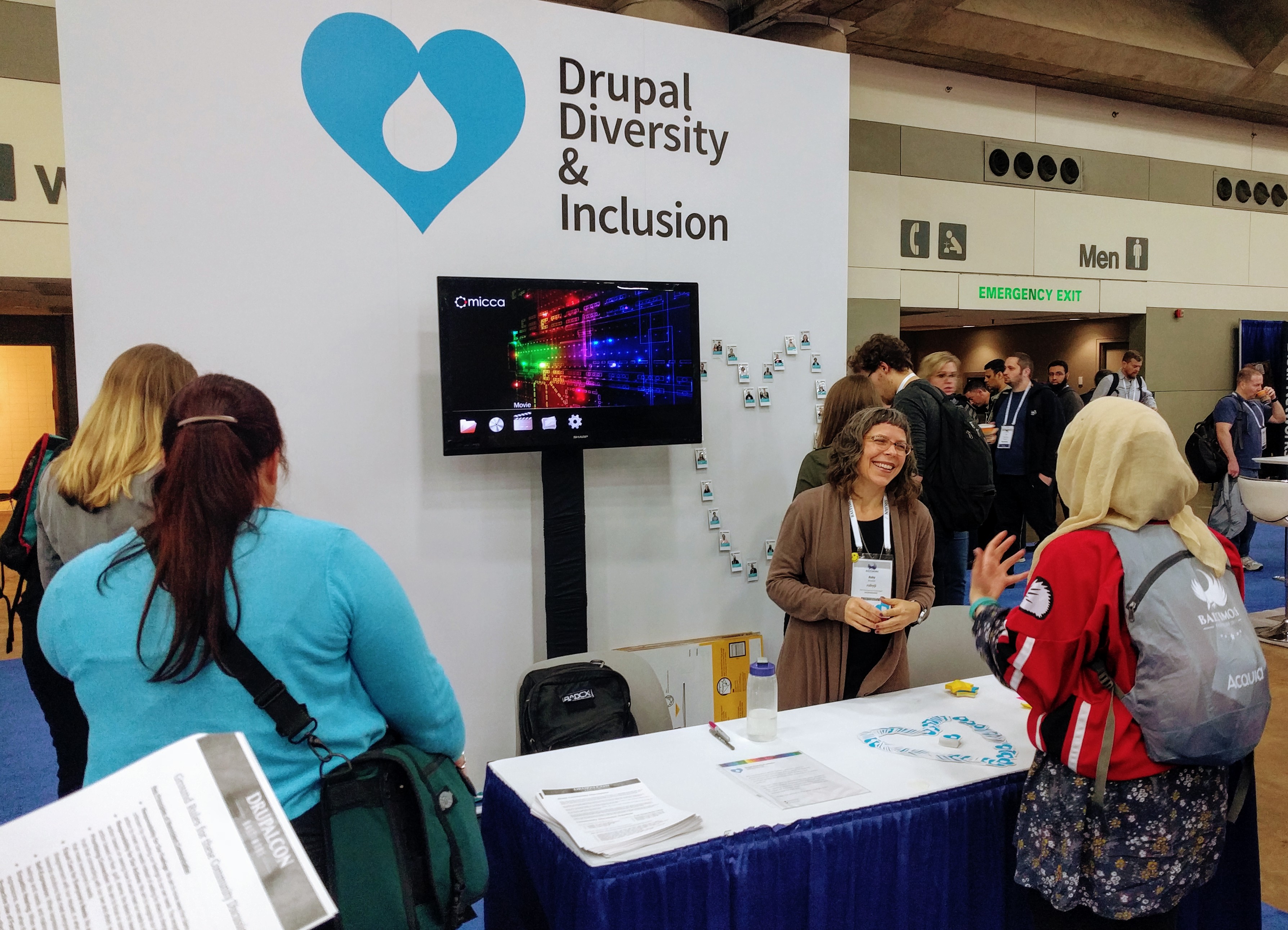 Wondering what Drupal Diversity & Inclusion is planning for DrupalCon Nashville? Here's a comprehensive list of our activities:
SESSIONS
Community Convos - DD&I -- Presented by the DD&I leadership team, we take a look back at the last year and discuss our work over the next year.
Community Convos - Sprint Mentoring -- DD&I Contrib Team will be presenting as part of this holistic look at the Drupal mentoring ecosystem.
There are a number of other diversity & inclusion related sessions at the Con, which we're tracking in this handy Google sheet.
SOCIAL
Game night!
We're planning a game night. Exact date and location still TBD, but follow us on Twitter for updates.  We'll have games, but feel free to bring something you want to play! Our CoC is here and will be enforced.
Dinner program!
Conferences can be isolating, especially at mealtimes, so we are planning a dinner program for each night of the conference. Sign up at the DD&I booth by 1 pm on Wednesday and Thursday.  We'll have reservations at pre-selected restaurants that accommodate a wide variety of dietary needs, but please reach out if you have something particular in mind!
Security channel!
We run a security and support channel during the con, to make sure marginalized people have access to various security resources. Please reach out to @sparklingrobots on twitter or Drupal Slack for more information.
GENERAL
BOOTH
Find us at booth #627, generously provided by the Drupal Association. We welcome all members of the Drupal community! Like last year, we'll have a photo booth so we can create a visual representation of the Drupal Community, and smiley face buttons you can wear to indicate that you're open to conversation.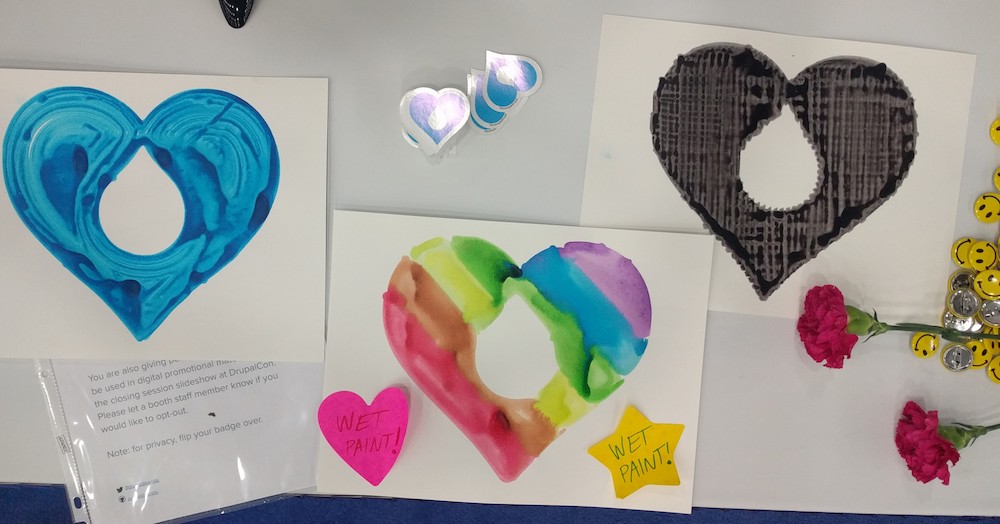 New this year! We are providing pronoun stickers so everyone can easily specify their pronouns.  
MENTORING/CONTRIBUTION
We will be running a DD&I sprint table at the mentored sprints.  We're still working out what this means, but we're doing it!
Meet the DD&I Contrib Team for lunch. We'll be having an in-person lunch meeting on Tuesday at 12:30 in the main convention lunch area. Meet at the DDI booth.