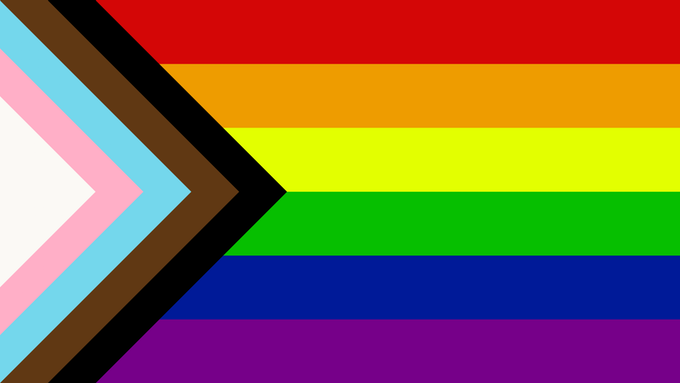 June is Pride Month around the world.  We have collected some resources for the Drupal community around what Pride is, why it is still necessary and what Pride and 2SLGBTQQIA+ (Two-spirited, lesbian, gay, bisexual, transgender, queer, questioning, intersex, asexual, and beyond--see below for more on acronyms!) rights look like globally. 
This post is not intended to cover all subjects, but to serve as a starting point and resource for folks who want to educate themselves about queer individuals, culture and rights. 
How Pride affects our community
Users on Drupal.org are able to fill out a field identifying themselves as LGBTQIA.  Of the confirmed users who have chosen to fill out that field, 15.8% identified as LGBTQIA+ (as reported here: https://www.drupal.org/association/blog/once-again-we-are-adding-a-little-color-for-pride-month) 
What is Pride about?  
Pride Month is celebrated in June in honor and remembrance of the 1969 Stonewall Uprising.  
The movement for 2SLGBTQQIA+ rights didn't start at the Stonewall Inn in 1969. This article covers the Stonewall riots as well as some other key moments: 
https://www.teenvogue.com/story/lgbt-equality-key-moments-timeline
Stonewall Forever is an online monument dedicated to the history of Stonewall: https://stonewallforever.org/
Explaining Acronyms
Language matters when it comes to building community and helping people feel included.  There isn't necessarily a "correct" acronym, as the umbrella term is constantly evolving.  For example, the acronym we use in this post is intended to highlight and affirm indigenous identities as part of the greater queer community. 
The UC Davis LGBTQIA Resource Center covers a lot of the nomenclature and abbreviations being used: https://lgbtqia.ucdavis.edu/educated/glossary
More information on Two-Spirit and other identities: http://www.tribal-institute.org/2012/B6PP.pdf
Explaining Flags
Ever wondered what all those different flags are at Pride?  Find out here: https://www.pride.com/pride/2018/6/13/complete-guide-queer-pride-flags-0
Why is Pride still necessary?
2SLGBTQQIA+ people still face legal discrimination in employment, healthcare, adoption, and more.  Additionally, they are more likely to be the target of violence. 
"There is no federal law protecting employees from discrimination based on sexual orientation or gender identity in the United States. There is no state-level protection for sexual orientation or gender identity in 29 of the 50 US states. This means employees can be fired for being LGBT." Read more at: https://www.catalyst.org/research/lesbian-gay-bisexual-and-transgender-workplace-issues/
This article discusses threats specifically to transgender people: https://pflag.org/blog/transgender-people-deserve-safer-world (cw: violence) 
Why Pride/2SLGBTQQIA+ rights are a global concern
Outright International addresses these human rights issues on a global level: 
https://www.outrightinternational.org/theme/legal-discrimination
https://www.amnestyusa.org/the-state-of-lgbt-rights-worldwide/
Why All Lives Matter/Straight Pride arguments don't help
This cartoon demonstrates why these arguments aren't helpful or logical: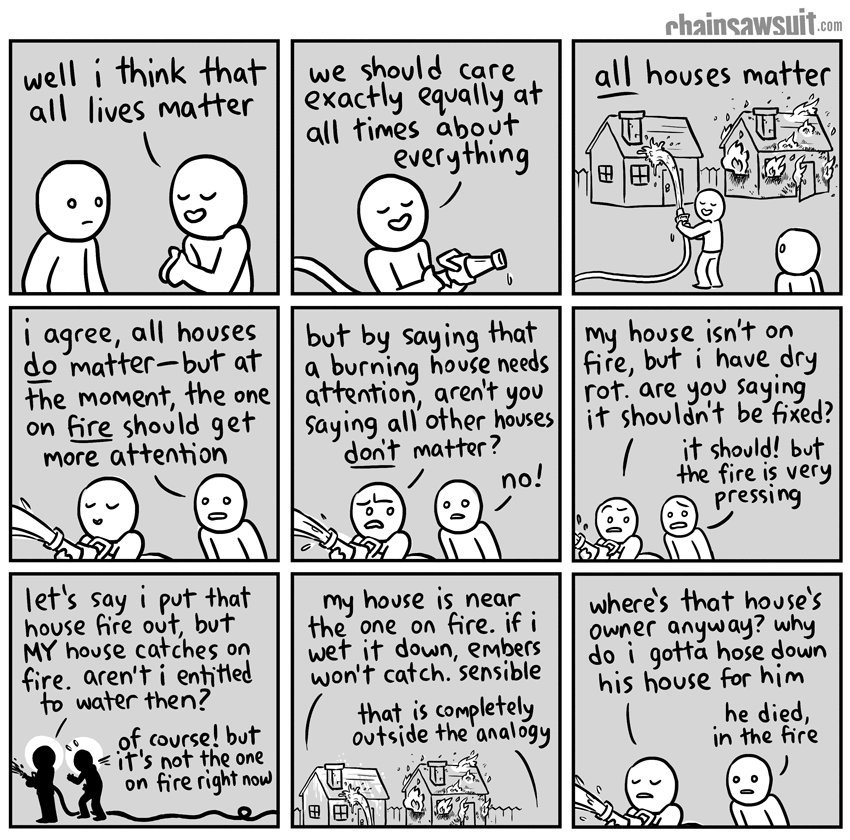 https://twitter.com/krisstraub/status/751163631300063232
How can I be a good ally to my friends, colleagues and employees all-year-round? 
These pages offer some resources and information to determine what you can do to help:
https://pflag.org/publication/guidetobeingastraightally
http://www.straightforequality.org/allyspectrum
https://lgbtqia.ucdavis.edu/educated/ally-tips
How can I support my kid? 
http://queerbooksforteens.com/ has a great list of books for younger audiences.
You can also join a local PFLAG chapter: https://pflag.org/
---
This post is intended as a living resource. If you have feedback on a resource posted here, please let us know on the drupal.org issue so we can update and improve. 
If you'd like to find support from or to support 2SLGBTQQIA+ Drupalers, please join our meetings on Drupal slack in #diversity-inclusion. 
---
All articles in this post are included in a resource collection: https://www.drupaldiversity.com/collection/lgbtqia-resources
Credits: Cathy Theys (YesCT), Tara King (sparklingrobots), Alanna Burke (aburke626), Amelia Rose Khan (R13ose), John Shortess (johnshortess), Elli Ludwigson (ekl1773), Rachel Lawson (rachel_norfolk), Ruby Sinreich (rubyji), Alex McCabe (alexdmccabe), Michael Hess (mlhess) and others.