Drupal Diversity & Inclusion, an independent working group within the Drupal community, is holding the first ever Drupal Diversity & Inclusion (DDI) camp! Our aim is to bring new voices and important topics together into a relaxed and fun virtual conference. You can still register throughout the camp on our Eventbrite page: Register Now!
Thank you so much for registering for Drupal Diversity & Inclusion Camp, the first Drupal camp dedicated to uplifting and centering the voices and concerns of marginalized folks. We have a lot of great talks lined up, so let's get down to business!
---
Quick links
---
Overview
We have all the sessions published in our schedule (alternate view: session list). The entire camp is running on Pacific Daylight Time (PDT) which is GMT-7. We'll be using Zoom as our conference platform. If this is a new platform for you, we recommend checking out the Getting Started guides before DDI Camp.
Use #diversity-inclusion in Drupal Slack to continue the conversation (after the sessions), discuss topics brought up during breaks and lightning talks, or share reference materials.
Attending Sessions
DDI Camp is broken into two Tracks. Each Track has a dedicated Zoom link, provided by amazee.io, and sessions will occur in each of the Track Zooms during the day. Note that we are only running Track One on the first day, August 13, and then both Tracks on the second day.
You can see the Track associated with the session that you want to attend by looking at our program. In the program, you can click on the session name to see the Track.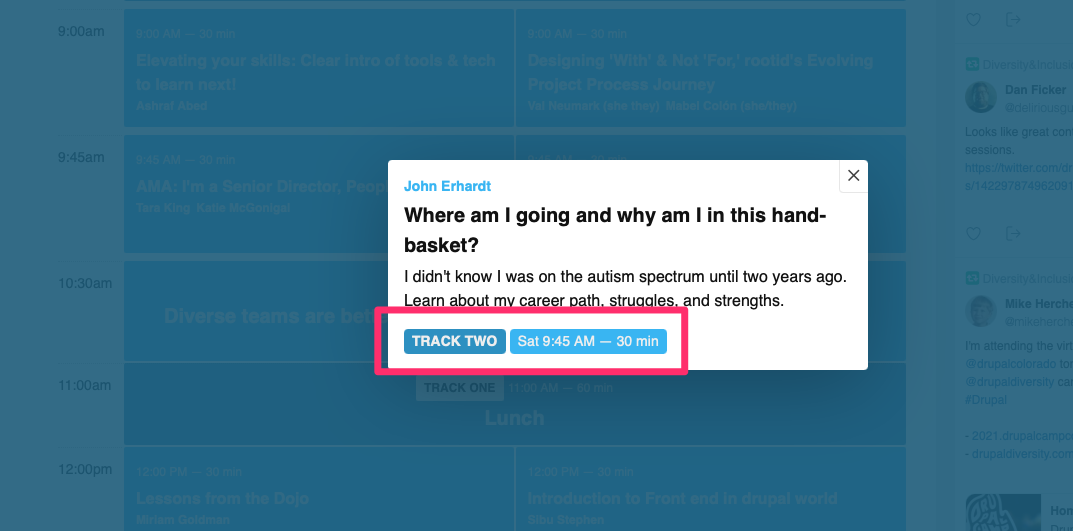 Zoom links
You will receive the password to the Zoom once you have registered for the conference (for attendees who registered in advance, you will receive the password 30 minutes before the first session). These passwords and Zoom rooms will not be changing through the camp. Questions on what URL to view the conference can be directed to #diversity-inclusion in Drupal Slack (fastest) or drupaldiversity@gmail.com (slower).
Session Feedback
Submit optional session feedback via our Google Form to provide feedback to our wonderful speakers: https://bit.ly/ddicamp-feedback
Lightning Talks Registration
Lightning talks are 10 minute, unscheduled talks given by camp attendees. Signups are first come, first serve and are done through this Google Sheet. Once you've registered, please make sure you are in the Zoom room for your Track (column in the spreadsheet) and you will be spotlighted by the host to give your 10 minute talk.
Code of Conduct
Please read the Code of Conduct (CoC) for DDI Camp. This includes our CoC contact information and methods to submit concerns anonymously.
Share your excitement!
Which talks are you most excited about? Let us know with #DDICamp on Twitter!
---
Get involved!
We will continue to discuss the camp in our weekly meetings in #diversity-inclusion on Drupal Slack. You can also get involved or "follow" our updates from the DDI issue queue task!
---
Sponsors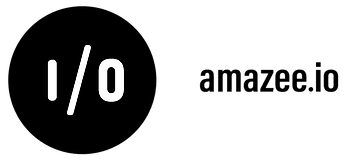 ---
Issue queue tracking