Join us for DDI Camp in August 2021!
Mark your calendars and get excited for DDI Camp coming this summer!
Dates: August 13 - 14, 2021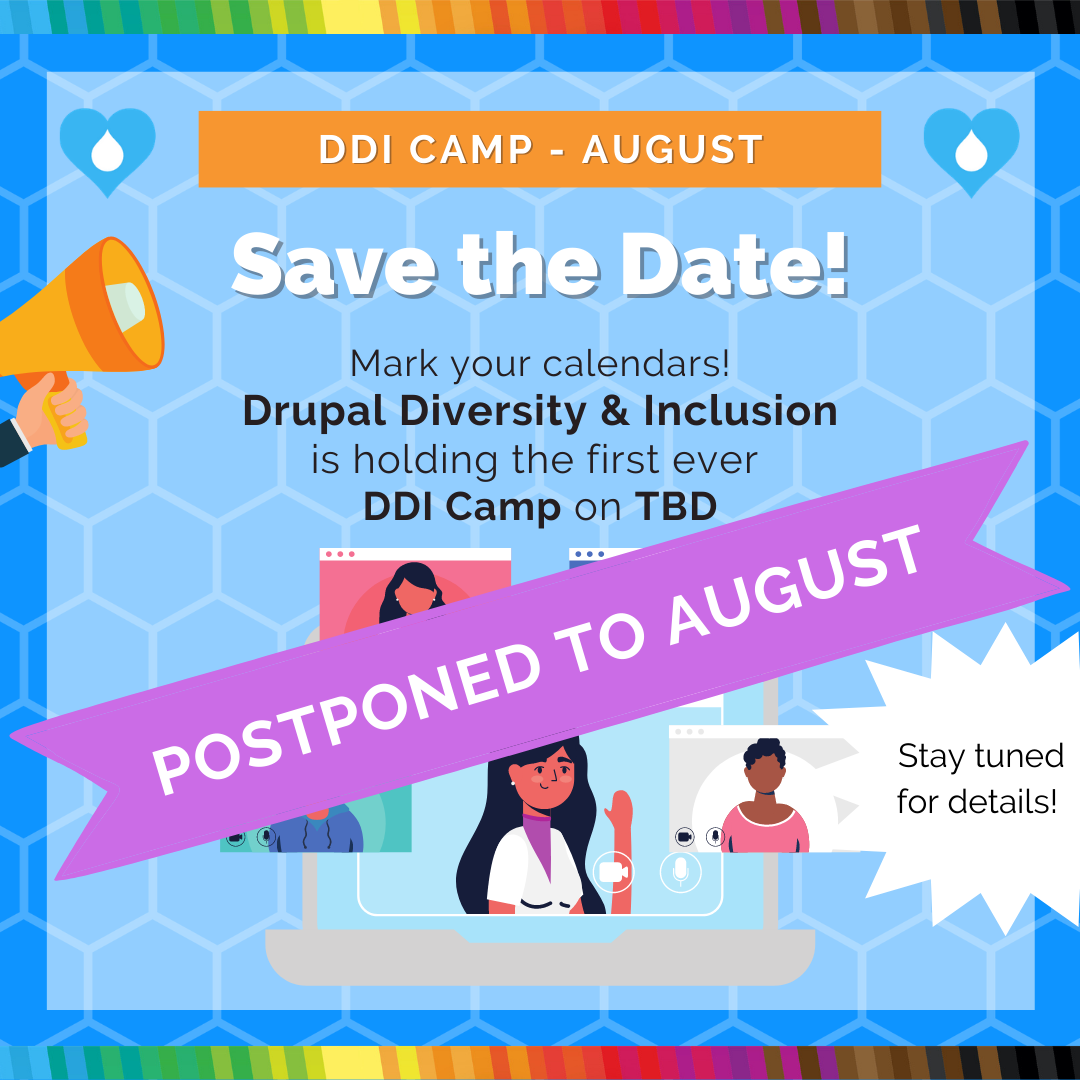 We'll have more details in the near future, so stay tuned! We will continue to discuss the camp in our weekly meetings in #diversity-inclusion on Drupal Slack. You can also get involved or "follow" our updates from the DDI issue queue task!